Happy Hallow-Green!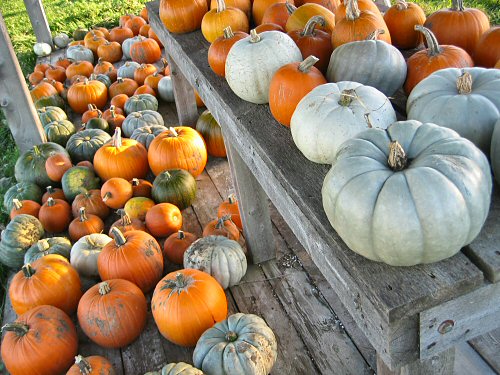 As I write this, the cove back here is filled with fog and mist. Both of the large maples have finally gone yellow and their riot of color is littering the porch, little sheets of gold falling softly down, down, down. The mood outside fits the bill, given that it's Halloween weekend! Come check out my "Small Measures with Ashley" post this week on Design Sponge where I talk about putting the 'Eco' in Ectoplasm and offer tips for greening up Halloween. 
Do you have any spooktacular plans? We're probably going to just lay low. My glasses are still in the ICU, on life support. Hopefully I'll get them back safe and sound soon, but I'm pretty much crippled for distance-viewing without them. I'm busy working on the cheese chapter of the "Home Dairy" book, too, with a fridge groaning under the weight of multiple gallons of milk, untold cartons of cream, and completed items like ricotta and cottage cheese (on today's agenda-mascarpone and paneer!). A quiet weekend at home is what's in order for this vision-impaired, deadline-approaching lass. I live vicariously through the outings of others, though, so do tell what you've got in store!
3 Responses to Happy Hallow-Green!