Happy Friday, all! My "Small Measures with Ashley" post is up over at Design Sponge. For this week's topic, I pay homage to my favorite autumnal fruit, the apple.
While I've almost never met a specimen I didn't like (exact for dry, mealy types; they're the biggest disappointment ever!), I do have my favorites. "Honeycrisp" are especially swoon-worthy. Henderson County, located directly adjacent to Buncombe (where Hubs and I live) is the seventh largest apple producing region in the U.S.. Accordingly, there's some serious apple love and apple options in my area. We trekked out to the
Western N.C. Farmer's Market
yesterday (I'm on the prowl for heirloom pumpkins and boy, the market DID NOT disappoint; more options than you can shake a stick at, and at prices I've yet to see the likes of around here).
As we were pumpkin (and tomato-we plan to can lots and lots of sauce and whole jars)-shopping, we found an apple variety (the name of which I cannot for the life of me recall, something like "Soonese", although I know that's not quite it…) that was gorgeous! Dusty-red and faint, muted green tones covered it like a foggy mist. And the taste was pure rhapsody. I'm going back to the market next week to load up on pumpkins and gourds and other decorative (and edible! I love edible table scapes) items for our "Nugget Warming" on the 25th. You better believe I'm going to gather up more of those elusively-named beauties found yesterday, and get their name this time!
Speaking of liking them apples, I'm off to my mom's farmhouse tomorrow, up in Burnsville. She and a friend of hers are throwing Nugget his second baby shower. She's making a cake and setting up the soiree on her front porch. I'll do my best to remember to take photos (I'm notoriously bad at remembering to take photos at functions, let alone remember to eat; I always seem to forget to eat…). While there, Mom has given me permission to pilfer from her heavily laden apple tree. Every year that she's been there (over a decade now), that tree gives and gives and gives without fail. Some mornings, Mom looks down the hill from her house to see a few deer munching happily on her tree's fruits. She never turns them away. There's plenty to give.
Also, my favorite baker, Dave Bauer of the swoon-worthy
Farm & Sparrow
, is up to his elbows making hundreds of local apple tarts for a
Slow Food Asheville
event tomorrow evening. Dave has assured me that there'll be extra tarts to go around, so Hubs and I will swing by his bakery (he's also in Candler!) tomorrow morning to gorge on some flaky, buttery, apple goodness before heading north to Mom's. It's looking to be a great Saturday!
May your weekends all be filled with your favorite things, including apples!!!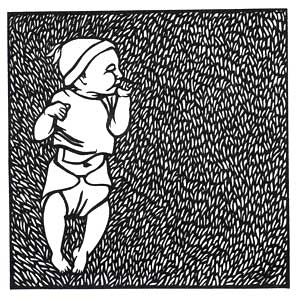 Hubs and I began our first birthing class last night. It was fascinating to see the Asheville demographic represented alongside us. There was: a climatologist, a police officer, a cranial sacral therapist, a massage therapist, an environmental engineer, a UNC-Asheville staff member, an ecologist, two medical students expecting their first baby, and a solar power engineer/installer and his wife, who tends to their mini farm.
Jan, who began the practice back in '97, began by quoting one of my favorite parts of Pam England's Birthing From Within: It's a lot of work, it hurts, and you can do it. She then began describing the work that she and the other nurse midwives perform for their clients as being "Guardians of Natural Birth." That really resonated with me. They're not there to tell you what to do, Jan stated. Their objective, their goal, really, is to facilitate natural birth for you, allowing the woman to tap into her own innate inner strength and wisdom to help the life within her emerge as naturally as possible.
We watched a video after a discussion of early labor (that'll be the format these next 4 weeks-discussion, followed by a video, which works perfectly with my preference for visual learning). I've watched footage of live births before in my life (although, admittedly, not in a long, long time). Maybe it was because it's so literally close to home, but as that first child emerged in the birthing tub and was immediately put onto its mother's chest, tears just streamed down my face, falling onto my shoulders. In fact, just thinking of it now is getting me choked up.
It's incredible, and magical, and beautiful, and painful, and absolutely awe-inspiring to watch new life emerge. Whether it's from a baby chick, pipping its way into the world, a sack of tiny spiders timidly climbing out of their fragile home, or a human infant, transitioning into the greater world, birth is a mysterious, wonderous thing of deep beauty.
T-minus 48 days 'til Nugget.
*Image by Nikki McClure from
here
.
I'm guest blogging today over on Australia-based WhipUp. Come check out one of my autumnal standbys-the great pumpkin face mask!
Sometimes the sucker punch, the one you don't see coming that knocks you down and leaves you wounded, that punch is the punch that, in hindsight, was the best thing imaginable. It happened to me, three years ago, when a very long, painful relationship ended abruptly. It was horrible, gut-wrenching, and every other superlative for pain you can imagine. And, ultimately, it freed me. It released me completely to find the love I really wanted.
Happy Friday, everyone! My "Small Measures with Ashley" post is up today on Design Sponge. This week's topic discusses Do-It-Yourself, all-natural treatments for dealing with the least welcome part of autumn's otherwise much welcome shifts, seasonal allergies.
Today I'll be busy writing what will be the first of a regular column I'll be penning for a new quarterly-published women's magazine. The publication debuts in December, and I'll share more details as they become available. After working on that, Hubs and I will, hopefully, get the crib assembled (you never know with IKEA instructions…).
Tomorrow, a former co-worker is throwing us what will be the first of three showers for Nugget over the next three weekends. There's tomorrow's festivities, followed by one next weekend, courtesy of my sweet mother, and then the one we're throwing ourselves on the 25th, more of a "Nugget warming" (as I've dubbed it) and less "baby"-ish (in other words, there won't be any baby games chez English, but plenty of DIY smores-building, local, seasonal food gorging, and hard cider swilling). After the shower, I hope to stop by my friend's
Cindy and Laura's farm
, as they're having a "Farm Day" showcasing all they've grown and the projects they've got going on (including 7 bee hives and a gorgeous flock of chickens!). They'll also have two other area food producers,
SunBurst Trout
and
Imladris Farm
, sharing their trout delicacies and delicious jams and butters. An out-of-town guest will be with us overnight that night, which I always enjoy. Sunday will see me back at work on my magazine column.
Should be a great weekend, all around.