A temporary truce settles among my animals when the mercury drops. You might remember Dexter's similar behavior last winter. It's just one big house of equal opportunity warmth seizers around here.
From last night. I think we're up to around 9″ right now, with the possibility for more before sundown. Power's on, though, the wood stove is roasting, sipping a latte, working on the sixth chapter in "Keeping Bees." So far, so good.
*It's hard to capture a still photo of dogs who enjoy snow as much as mine. Dexter practically squealed with delight when we let him out (there's a reason one of his many, many nicknames is "Pig"). At least some members of our household appreciate the white fluff for just what it is.
Happy Friday, everyone! We're on the verge of yet another wintery blast, slated to make it's frigid appearance later this afternoon. While I wish we had a bit more firewood on hand (the gentleman we hired to bring us wood has only delivered half of the cord and won't return my calls inquiring about the other half; if any of you Ashevillians know a reliable source of properly seasoned hardwood firewood, I'd love to hear about them), I think we'll be good for up to 3-4 days, should we loose power again. Otherwise, we're set!
My "Small Measures with Ashley" post is up on Design Sponge. Today's topic, "Time for Tea", explores the multi-sensory benefits of imbibing tea. I'm drinking a cup of my homemade chai as I type! Nothing like a hearty dose of ginger, honey, spices, and black tea to warm up the belly and fortify the immune system!
Stay warm and dry this weekend!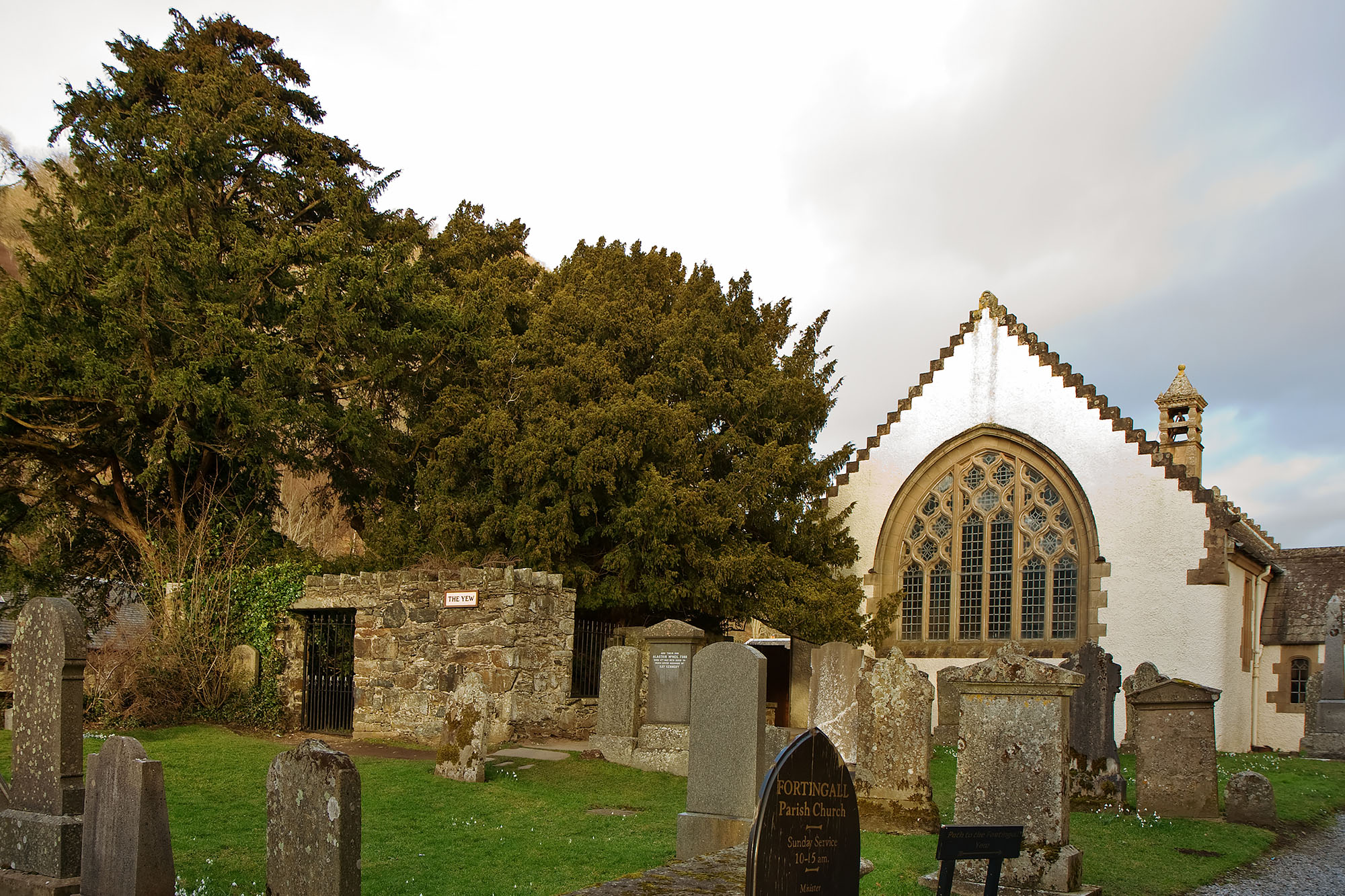 The description on my "Wisdom of the Trees "calender for this month indicates that "Trees set a relaxed pace."
It goes on to say, "
Studies suggest that trees have the ability to curb road rage when they're planted in urban environments. Being enveloped by lush green lanes as opposed to stark surroundings that consist only of asphalt and concrete not only reduces drivers' blood pressure-it also reduces the perceived time it takes to get from one destination to the next.
"
How incredibly wise of them.
Much like the cuteness of babies makes you want to stick around and care for all of their many needs, the calming, placating effect of trees makes us want to have them around. The stewardship goes both ways. They purify our air and relax us, while we provide space for them to continue to grow and thrive.
They've got us wrapped around their sturdy limbs, haven't they?
The tree above is the Fortingall Yew in Perthshire, Scotland. It's estimated age is between 2,000-5,000 years. I'm sure it has some stories to tell. No doubt its charm, and calm, are a testament to its longevity. Perhaps that's the secret-the more we work towards helping others around us achieve a calm, relaxed state, the more charming we become, and the more lengthy lives we'll then lead, as they'll want to keep us around….
For a list of other wise, long-lived trees, look
here
.